Description:
The ISCI organises a week of internship at international Olympic training centers, so that the students of the institute can familiarize with the application of high level strength & conditioning.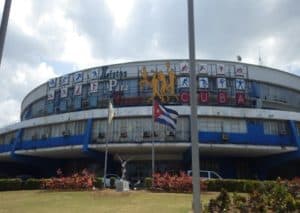 Participation in an international internship is mandatory for obtaining the certification of Certified Master in Sport Training (CMST).
To date, the locations of such internships are the Olympic training centers for athletics, weightlifting and judo of La Havana (Cuba).
In 2017 a student will be allowed to witness the preparation of the athletes during the days immediately preceding the competitions of the IAAF Track & Field World Championships in London.
To know the date and location of the next internship, please check the tab "Info" on this page.